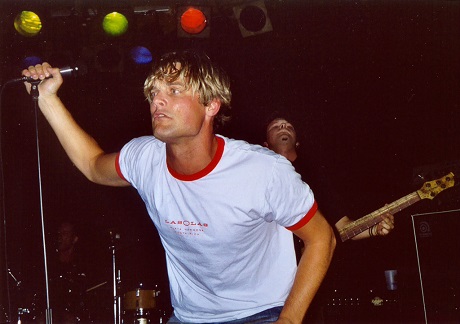 Founded by former Atlantic Records artist Paul Uhlir (Sweetwater) on drums, Jeff Reitan (Wish) on lead guitar and front man Rob Leinbach, the Protocol began playing shows in the Seattle area in June 2003 after uniting with Aaron McRae (spAce) on bass. Within six months, The Protocol created such a buzz that it headlined Seattle's premier and most historic venue- The Crocodile Café. The Protocol recorded its debut record Twenty Four with producer/engineer Floyd Reitsma (Audioslave, Dave Matthews Band, Brad) at Studio Litho (Deftones, Staind).

Twenty Four debuted on the Sonic Boom Records bestseller list at Number 6- the only self-released record in the top twenty. Twenty four also garnered radio play highlighted by the song "White Pants". Several other songs were featured as the musical content for the show "Locked on Sports" on KJR 950AM in Seattle, WA.

In 2005, the Protocol's lineup changed when Chuck Pinnell replaced Paul Uhlir on drums and Darren Patt replaced spAce on bass. The new lineups sound was revealed in the release of Recess in 2007. Led by the catch hit "Barcelona", Recess revealed the natural progression of The Protocol from a post-grunge sound to an indie rock band.